Description
[AC COSMETICS] Whitening Iron Glow Serum  화이트닝 다리미 광채세럼
[미백/주름]광채세럼💝광이나고 피부결이 좋아져요
이 제품은 미백과 피부탄력에 좋은 영양성분들을 최대 농축해, 바르는 것만으로 속까지 촉촉함을 담아 피부를 매끄럽고 투명하게 가꾸어 드립니다.
제품에 들어가는 성분 중 완두콩단백질 성분을 극대화하였습니다.
완두콩은 탱글탱글 피부탄력에 영양을 듬뿍주고 자극도 거의없어 25살이후 떨어지기 시작하는 탄력에 생기를 불어넣어줍니다.
This product maximizes the concentration of beneficial nutrients for skin whitening and elasticity, delivering deep moisture with just its application, leaving the skin smooth and translucent.

The formulation of the product has been optimized to maximize the presence of soybean protein.

Soybean provides ample nutrition for firm and elastic skin, infusing vitality into the declining elasticity that typically begins to diminish after the age of 25, with minimal irritation.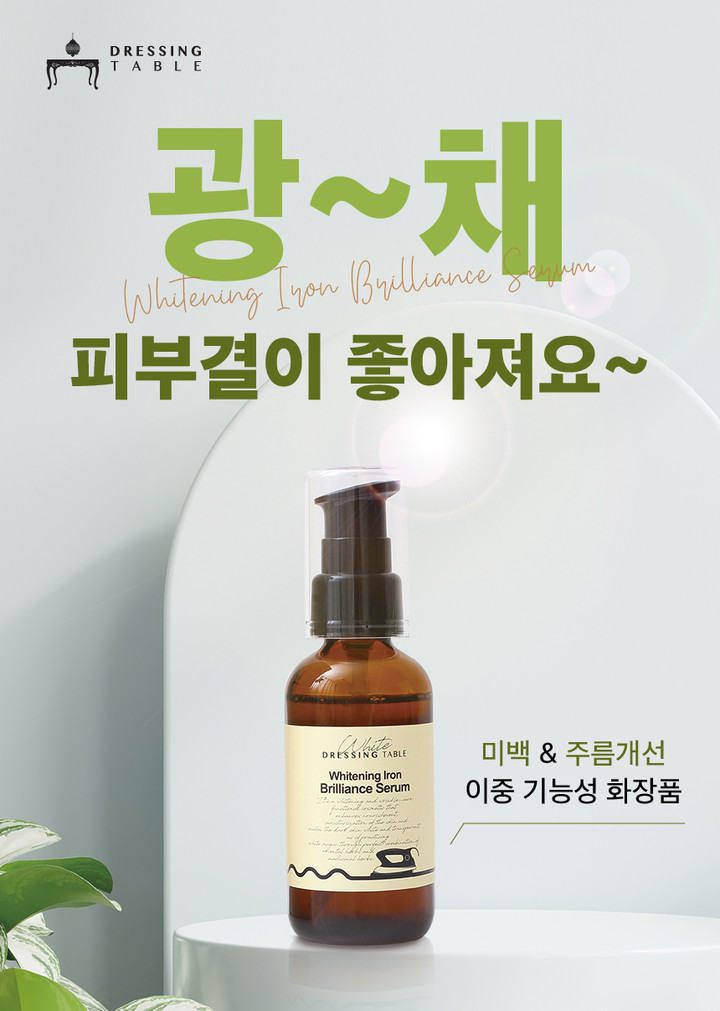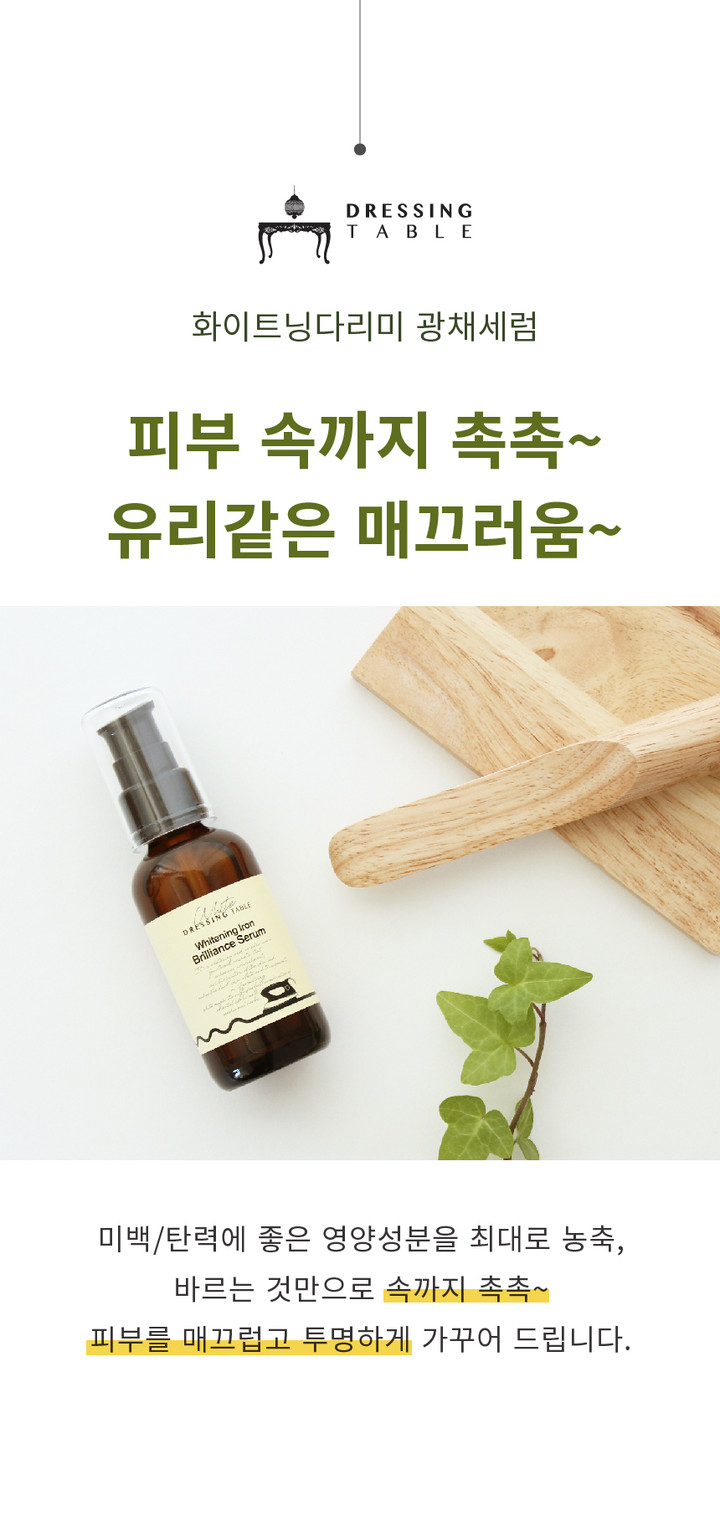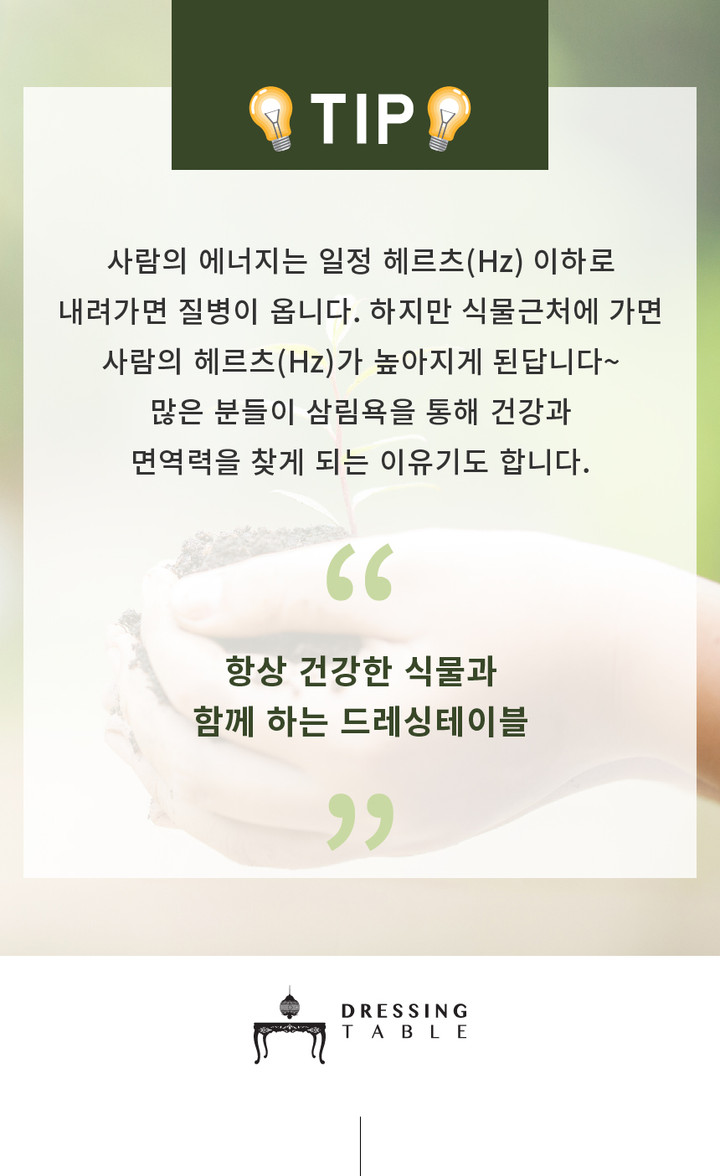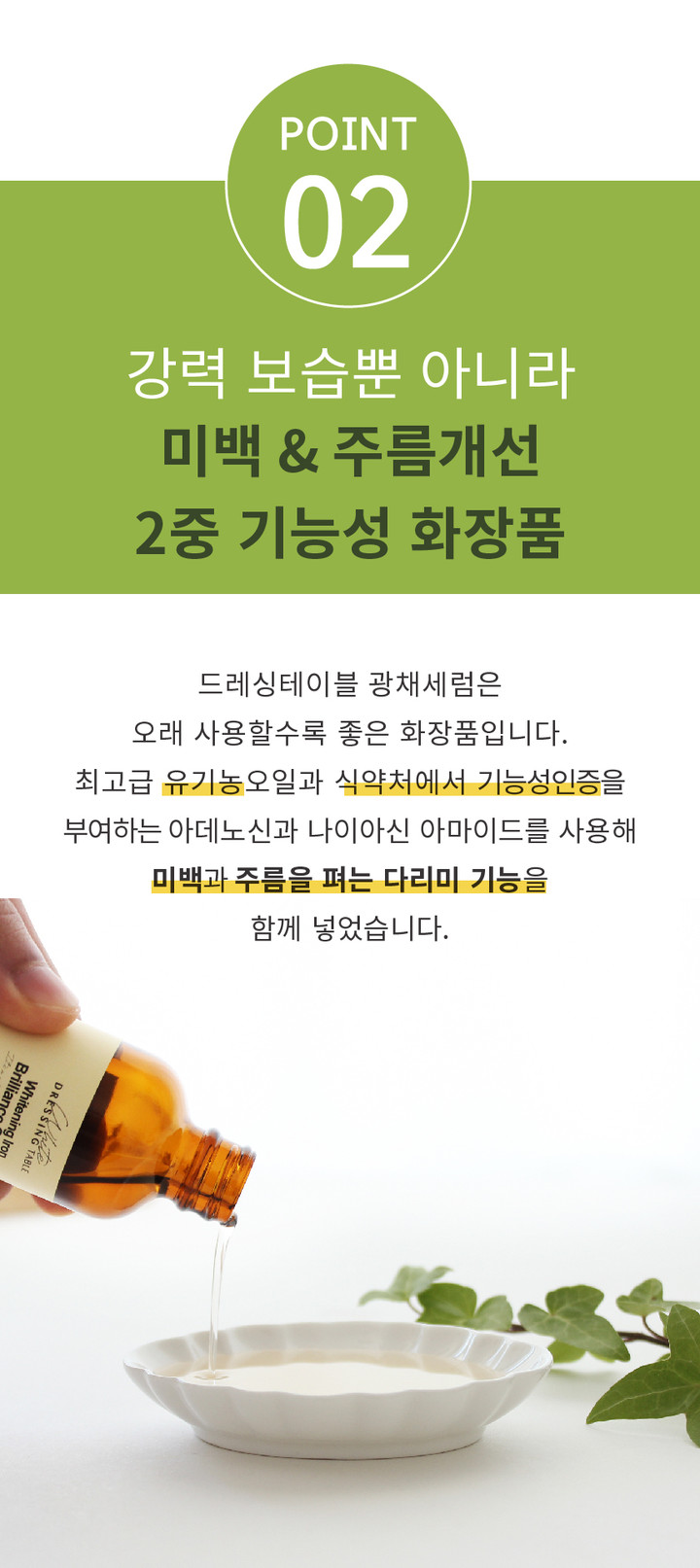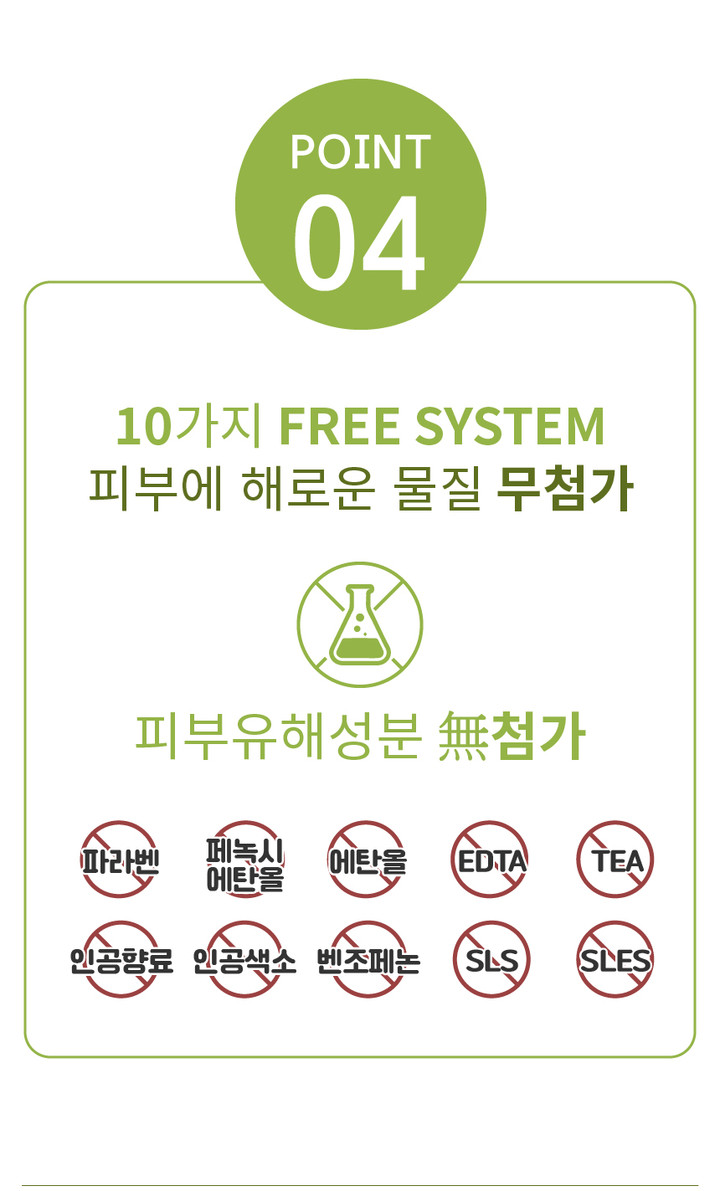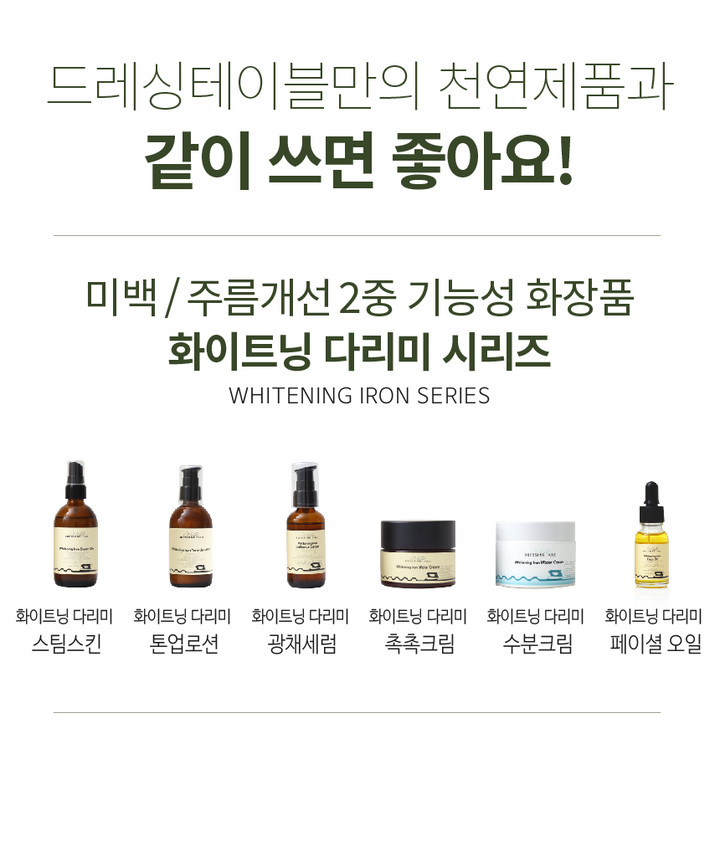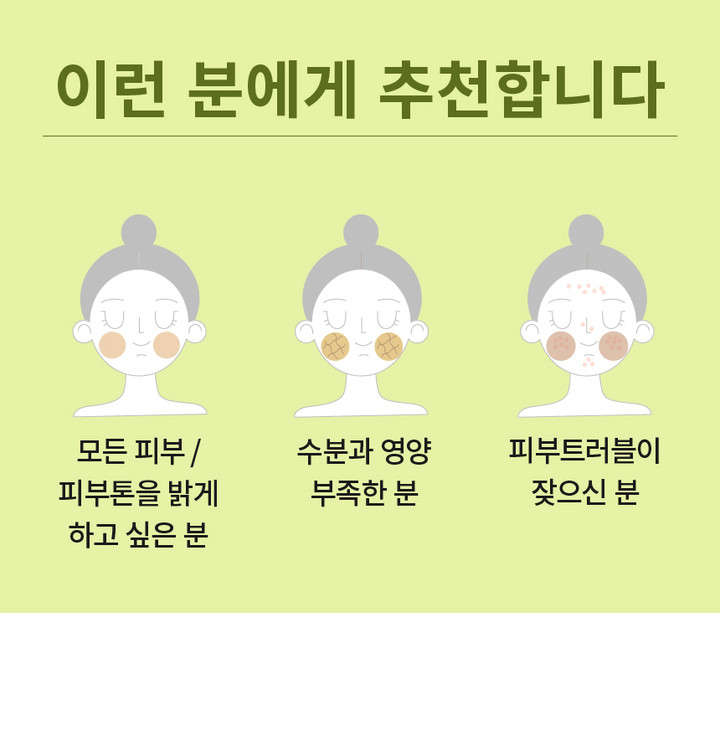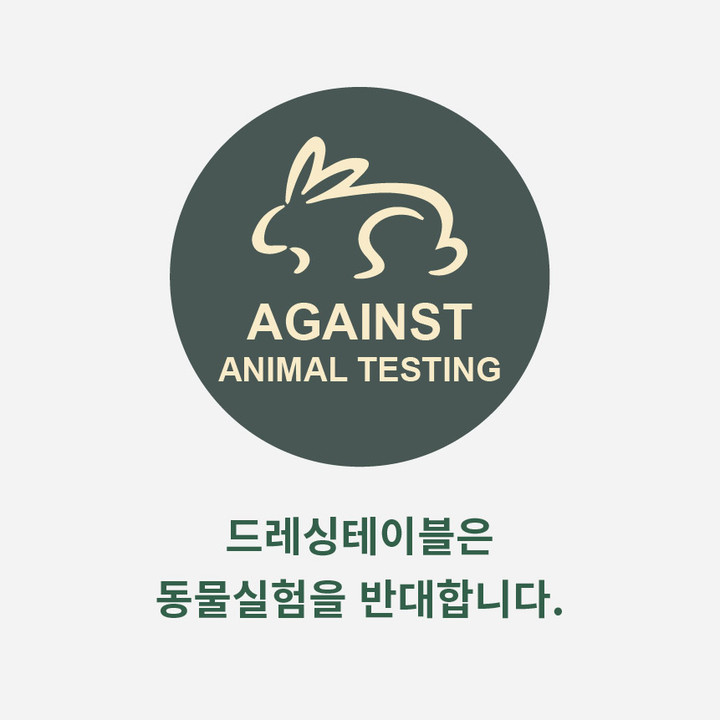 [AC COSMETICS] Whitening Iron Glow Serum 화이트닝 다리미 광채세럼
$40.00