Description
AC COSMETICS Rose Elastic Sleeping Pack is a 60ml cream that helps support firm and elastic skin.
매일매일 촉촉한 슬리핑팩으로 피부탄력을 관리, 놀라보게 달라진 쫀쫀해진 피부
1. 붙이고 떼고 기초화장으로 다시 덧바르고 귀찮은 팩의 시대는 갔다.
2. 탄력관리도 하고 숲속에 온듯한 아로마테라피효과까지
3. 최고급 로즈오일의 강력한 탄력효과
자연에서 온 아로마테라피 효과가득
향을 맡으면 뇌로 바로 전해지기 때문에 자연의 향을 맡는게 가장 중요해요~
향을 맡으면 연관된 추억이 살아나는건 뇌와 연결되어 있기 때문이라고 합니다.
그래서 향을 잘 맡지 못하면 치매걸릴 확률이 높아진다는 연구결과도 있어요.
자면서 자연의 향으로 피부잠옷을 입히듯 피부에 입혀주세요.
바른신 다음날 바로 효과를 보실 수 있습니다.
You can see results as soon as the next day
Manage skin elasticity with a moisturizing sleeping pack every day, and witness the astonishing transformation into firmer, more resilient skin.
The era of applying and removing inconvenient masks and reapplying basic makeup is over.
It not only aids in elasticity management but also provides an aromatherapy effect reminiscent of being in the forest.
The potent elasticity-boosting effects of premium rose oil. Loaded with the full aromatherapy effects straight from nature. Smelling a fragrance directly transmits it to the brain, making it crucial to experience the scents of nature. The ability to recall associated memories when smelling scents is connected to the brain. Research has even suggested that the likelihood of developing dementia is higher if one's sense of smell is compromised. So, like adorning your skin with a natural fragrance, put on your skin like bedtime attire while you sleep.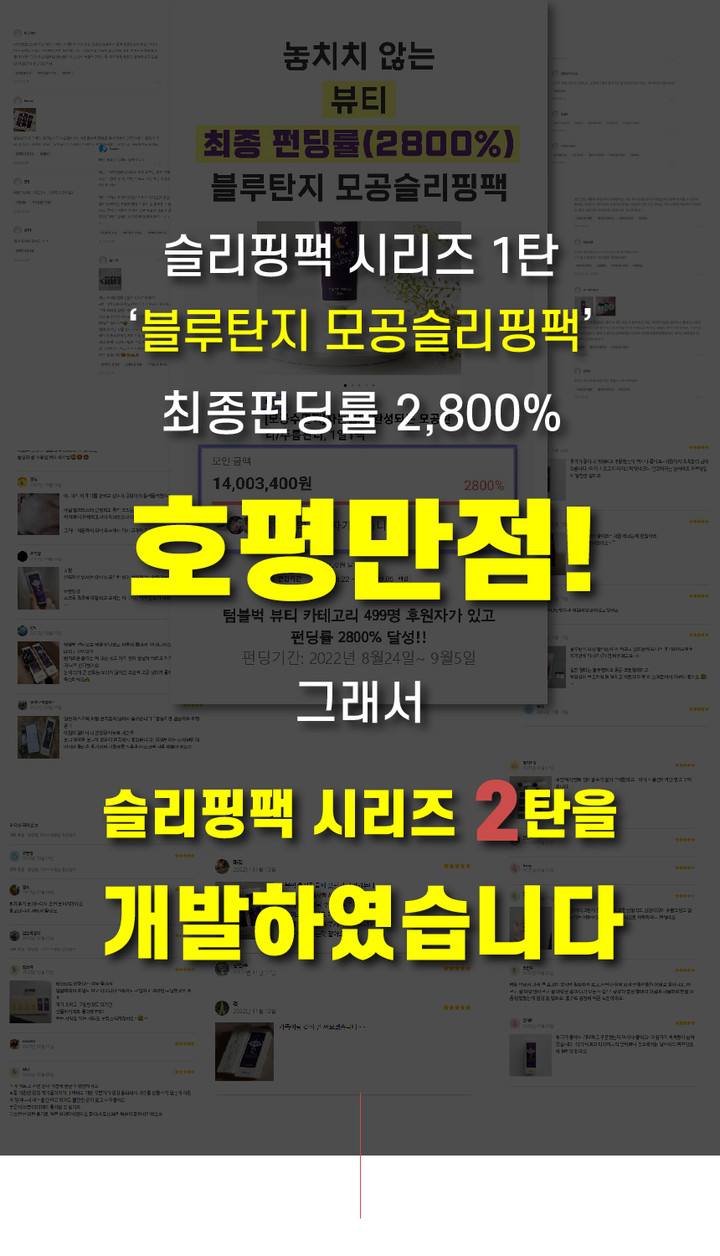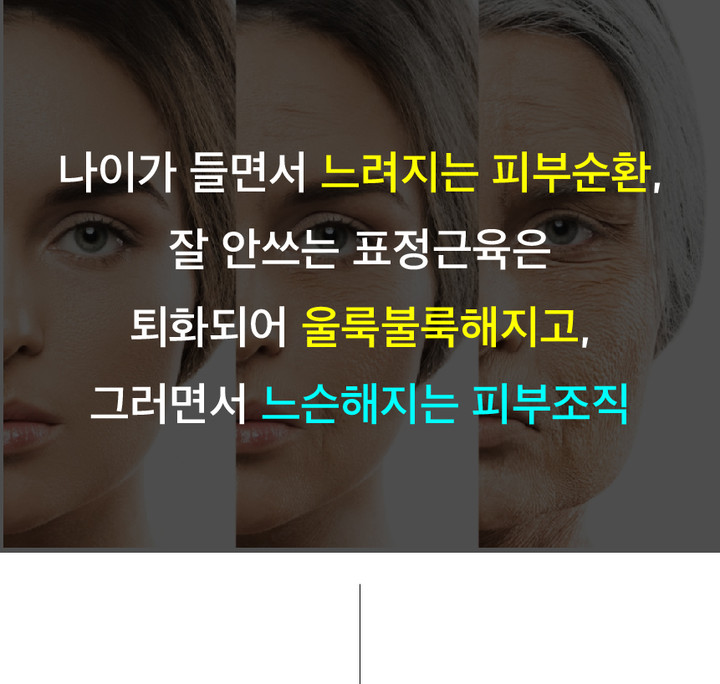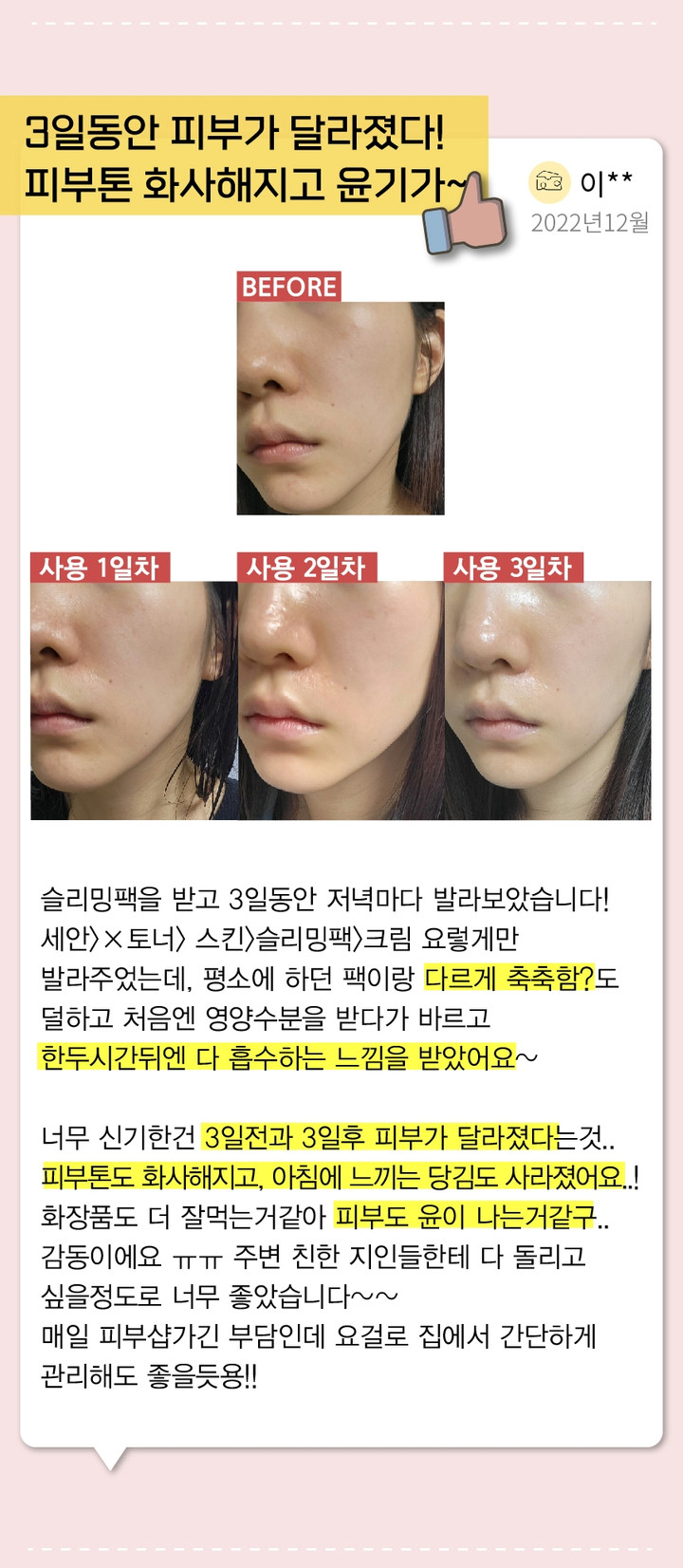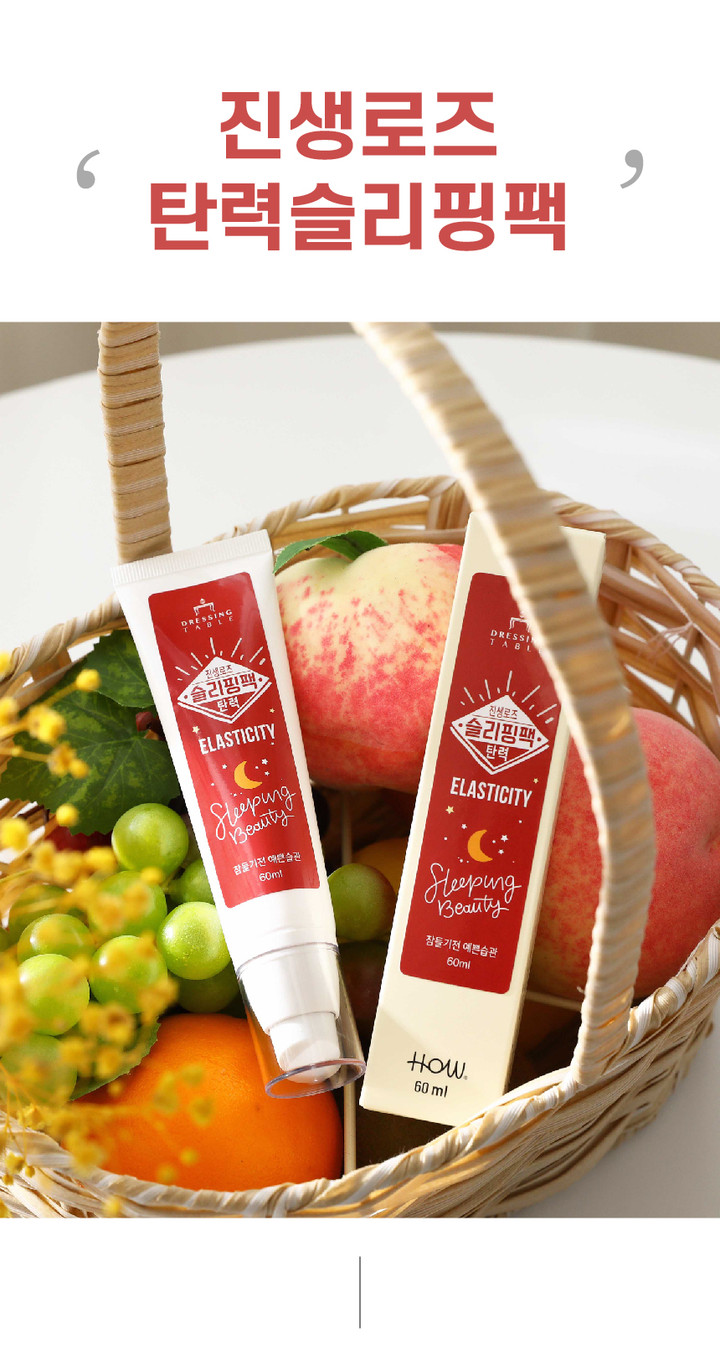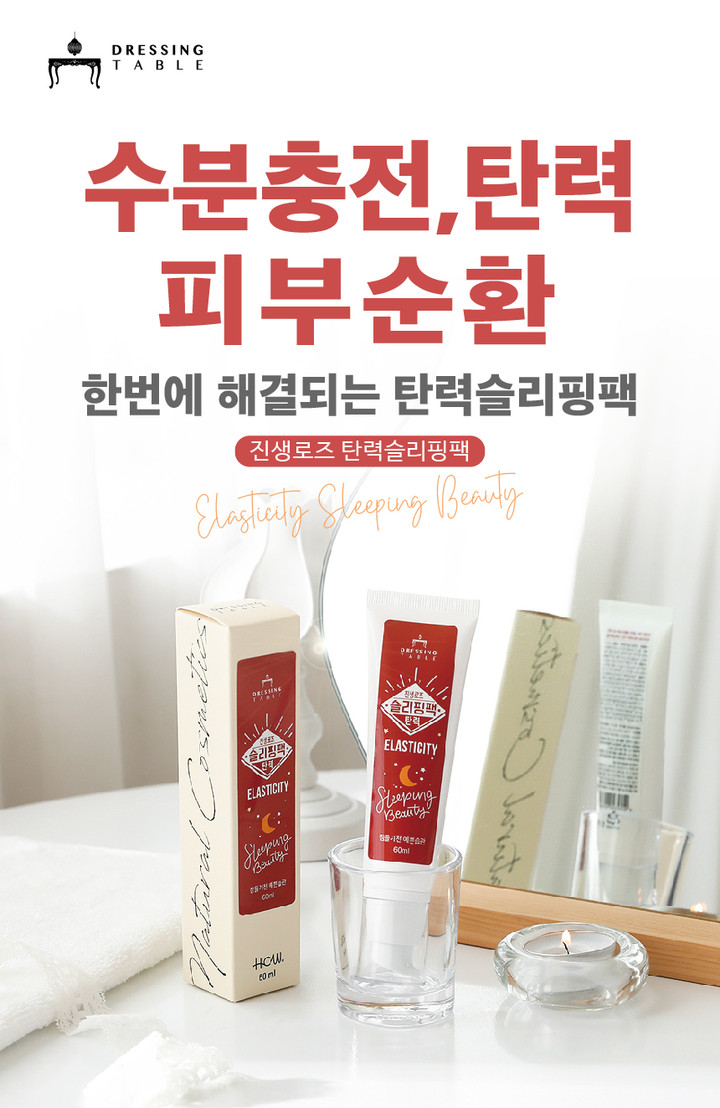 [AC COSMETICS] Rose Elastic Sleeping Pack 60ml 진생로즈 탄력슬리핑팩(60ml)
$30.00